Events
This month's Members Only Event
Members get the first look!
Join us Friday, Sept. 22, 9 a.m. to 10 a.m. for a special members-only hour unveiling of our newest exhibit.
Advance reservation is required.
This month's programs
There's always something new and exciting happening at the museum. We are pleased to present the following programs for this month.

Click Here to View and Download Calendar
This week's programs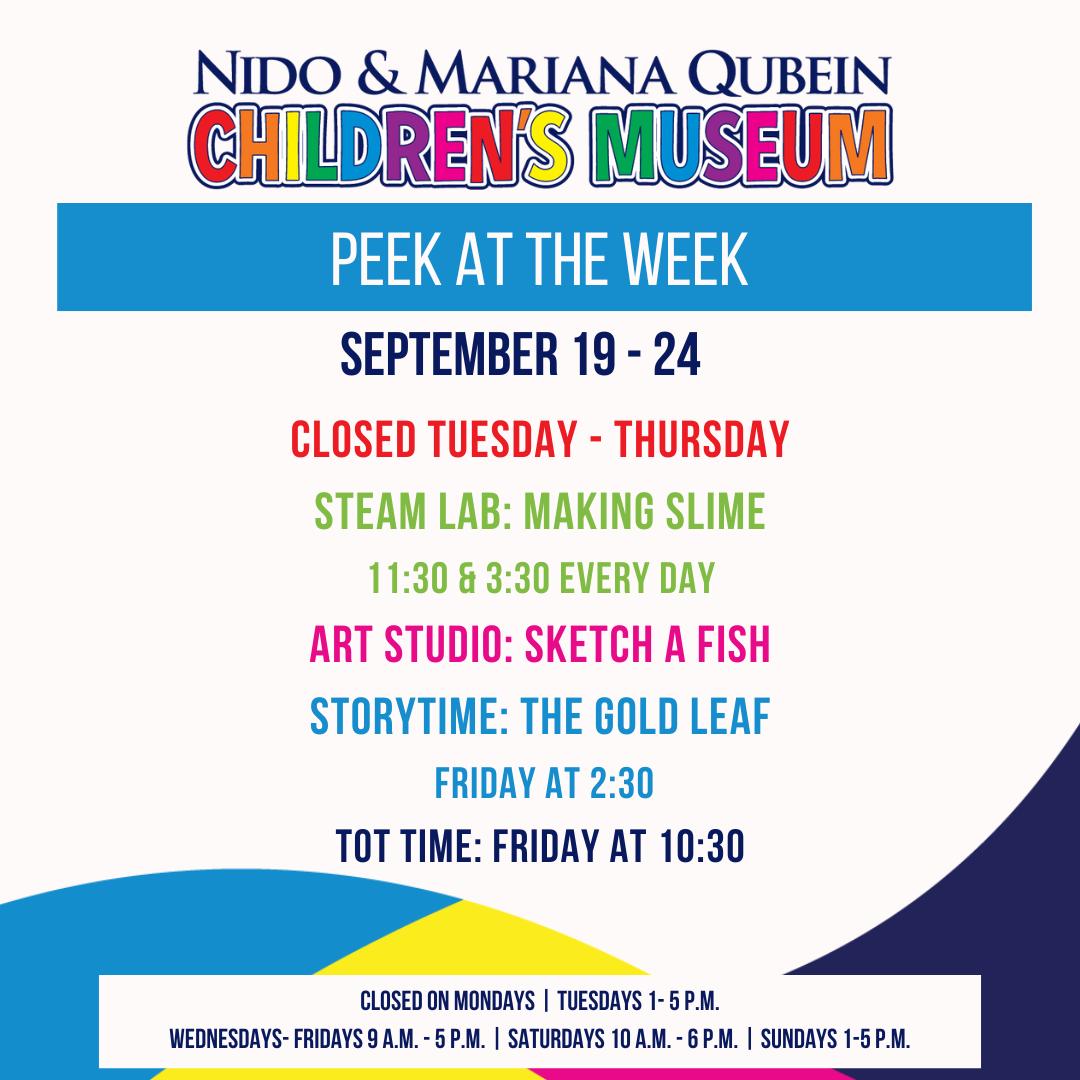 Click here to download this week's peek at the week
This week's field trip forecast
We are thrilled to welcome field trip groups from schools all over the state! Most groups leave the museum by 1:30. If you would like to visit the museum during a less busy time on field trip days, please plan your visit after 1:30 p.m while school is in session. Our weekend tickets tend to sell out quickly, so we encourage you to reserve your tickets on our website.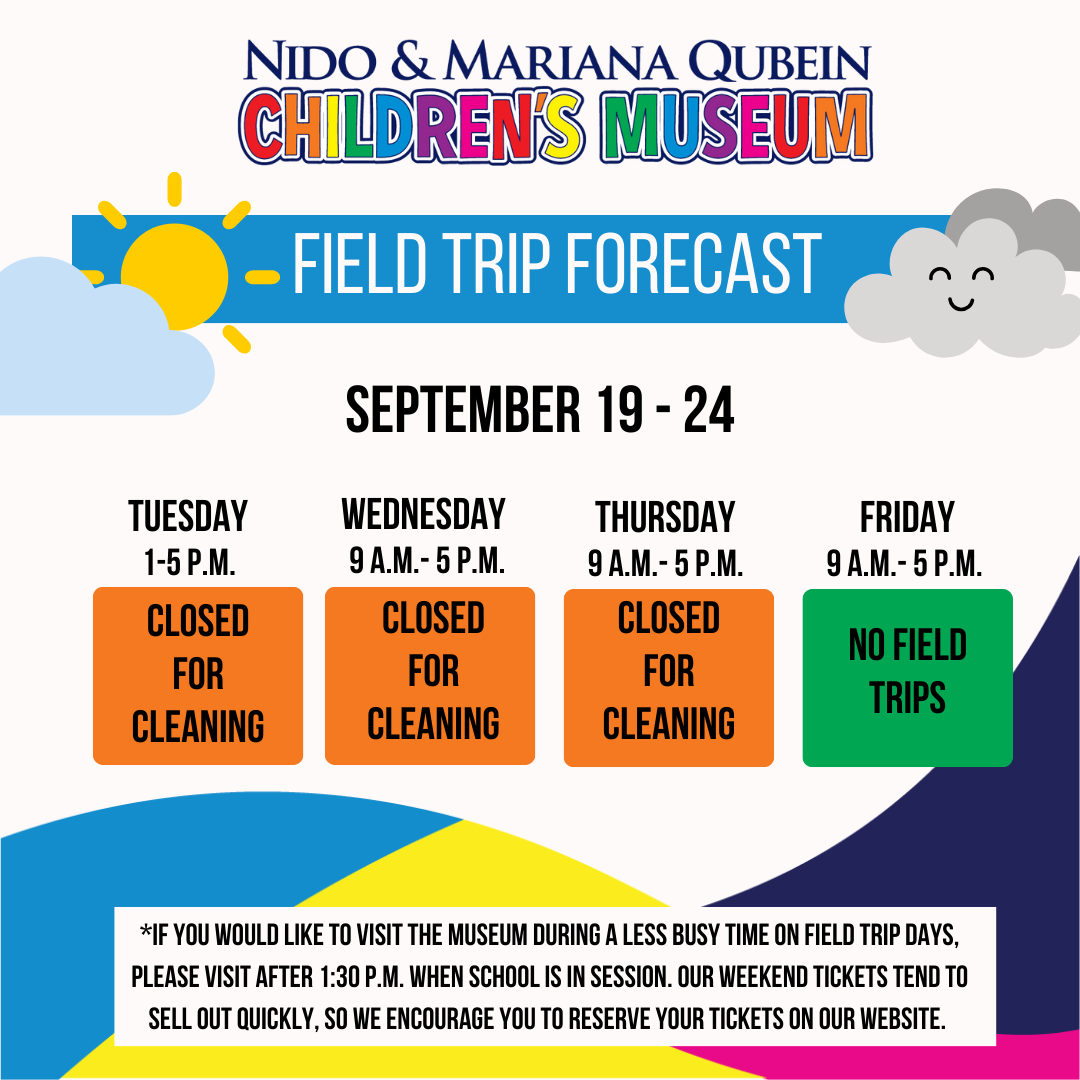 Click here to view and download this week's field trip forecast